We believe in focusing in on your passion and making that your career. My network of associates will help you achieve the quality of life that you want from career focus and goal setting with us to everything from financial management to dental insurance with one of these trusted professionals.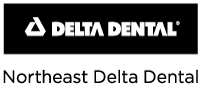 Northeast Delta Dental
No need to worry about your health benefits when you become self-employed. Northeast Delta Dental has you covered with their single-payer and family Dental and Vision plans. Then, when you're ready to grow your business, you can expand your plan to offer competitive benefits to new employees. With over 50 years of experience, you can rely on Delta Dental for great customer service and pain-free claims processing.

Kelly Services
Whether you're launching a freelancing career or pursuing traditional employment, Kelly Services can pair you with great businesses offering competitive rates. Tap into one of the largest networks of talent from engineering to finance, to clerical. As your self-employment business grows, you can trust that they can match you with qualified employees to help you take your business to the next level.

BizFilings
Success in business is about taking calculated risks versus being a risk taker. One of the first steps to ensuring that you and your personal assets are protected is to incorporate your business. This is where BizFilings excels. A leader in online business incorporation services, they make the process of becoming a formal business entity understandable, easy, and fast. If you're looking to start, grow and succeed in your own business, this is a great place to begin.