Hear Dr. Deborah at one of these upcoming public events
---
Movers & Shakers: Interview with Steve Korzyniowski
Join Jack and Dr. Deborah as they welcome Steve Korzyniowski to Movers & Shakers. Steve is the Vice President and co-founder of the Manchester Makerspace, a shared workspace for "makers" of all kinds. As a volunteer-based, member-run facility, their mission focuses on collaboration to give the Manchester community a place where they can learn, develop, and share their skills. Steve, himself, is a mechanical engineer, musician, artist, and third generation Manchester native. Along with his fellow co-founders, he was excited to share his passion for making through the Manchester Makerspace and inspire others.
Station: WGIR AM610, WQSO 96.7
Air Date: Saturday, July 21 | 11:00 AM
Listen to WGIR Live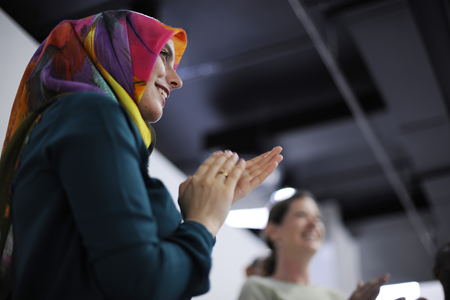 Leadership Survival Skills XXXII – The Leader Within
Each of us possesses the capacity for leadership. While acting upon it is a science, leading is born through the art of knowing who you are, what you value, and why. Dr. Deborah Osgood will facilitate an interactive and thought-provoking workshop for awakening the leader within. Once awakened, we can master the science of transformative change.
Location:
 Harvard Kennedy School
Date:
 Wednesday, July 25th | 6:00 PM to 8:30 PM
Register Now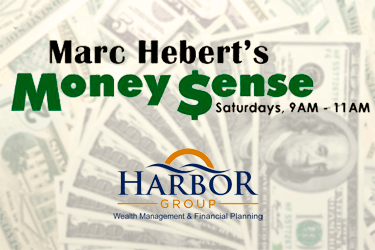 Money $ense: The Psychology of Money
Dr. Deborah returns the Money $ense on WGIR AM610 to continue her discussion with Marc Hebert on how money behavior is influenced by psychological factors, as well as the psychology behind transitions in life and work.
Station:
WGIR AM610, WQSO 96.7
Air Date:
Saturday, August 25 | 9:00am – 11:00am
Listen to WGIR Live
Meet The Author Kick-Ass Leadership Book Signing
Meet Dr. Deborah, co-author of
Kick-Ass Leadership
, at The Bookery in Manchester for a chance to have your personal copy of her new book signed. Learn the story behind the book, what she learned from the interviewees, and how you can become a better leader. Select visitors may even get the opportunity for an impromptu Breakthrough Coaching Session!
Location:
 The Bookery | 844 Elm St, Manchester, NH 03101
Date:
 Saturday, August 25th | 12:00 PM to 2:00 PM
Finding Your Summit: Leading Moves to Live your Best Life!
Join Dr. Deborah as she shares how you can achieve your goals and live a better, happier life by acting upon your passionsand tapping into the natural leader within you. At the end of the day, get the chance to have your copy of her new book,
Kick-Ass Leadership
signed and gain more personal leadership tips.
Loation:
Plymouth State University, Merrill Place Conference Center
Event Date:
Tuesday, September 18th | 11:00 AM to 4:30 PM
Dr. Deborah's Presentation:
2:45 PM to 3:45 PM
Book Signing:
4:15 PM to 4:45 PM
Career Exploration & Focus Workshop
Looking for better focus around your career options? Want to make sure you like what you do? Whether you're just starting out or looking for a career change, this workshop will take you through a facilitated process of self-discovery, goal-setting, planning, and action. Today's workforce offers many options: traditional employment, self-employment, and, for some, a combination of both! Learn more about what's available and what's right for you given your strengths, values, and quality of life objectives.
Location:
Manchester Community College | 1066 Front Street, Manchester, NH
Date:
September 22, 2018, 9:00 AM – 1:00 PM

Interested in booking Dr. Deborah for a workshop or presentation?
Submit a request today.