Hear Dr. Deborah at one of these upcoming public events
---
Movers & Shakers: Interview with Peter Matthews
Join Jack and Dr. Deborah as they welcome, Peter Matthews, President & CEO of Merrimack Valley Credit Union, as their next mover and shaker! For over 50 years MCVU has served the Merrimack Valley community. Under Peter's leadership, the company has achieved tremendous success with assets doubling from $300 million at the beginning of the millennium to over $600 million today and the opening of several new branches. MCVU recently celebrated the vote to convert to a state charter and merge with Bridgewater Credit Union. Amidst all this success and growth, Peter stayed true to the company mission of "people helping people" not only through excellent service but through student scholarships, veteran support, community involvement, and so much more.
Air Date:
Saturday, December 15th | 11:00am
Listen to WGIR Live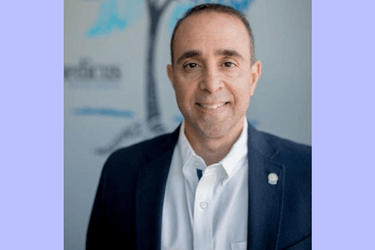 Movers & Shakers: Interview with Joe Matarese
Dr. Deborah and Jack are happy to welcome an outstanding mover and shaker in the healthcare industry, Joe Matarese, the Founder and CEO of Medicus Healthcare Solutions. Joe founded Medicus on the principle that there had to be a better way to deliver consulting and staffing services to healthcare clients. His innovative approach to staffing and consulting has revolutionized the industry, improving career opportunities for professionals, resolving medical staffing needs, and ensuring patients get the care they need. Under his leadership the organization has grown to become one of the leading healthcare companies, winning numerous awards for workplace culture, employee satisfaction, and customer commitment. Joe continues to be a leader in healthcare outside his company, serving on the boards of MyTherapy Services, Cumberland Therapy Services, and Hollister Staffing Company.
Air Date:
Saturday, December 22nd | 11:00am
Listen to WGIR Live
---
Interested in booking Dr. Deborah for a workshop or presentation?
Submit a request today.